Prestige Golfshire
bangalore
https://goo.gl/maps/i81zoKXZzBp2Sk6t7
VenueMap
India
INR
₹9,00,00,000
₹11,40,00,000
Birla Properties
Birla Properties
Birla Properties
Prestige Golfshire Club Nandi Hills Road Karahalli Post, Kundana, Taluk, Hobli, Devanahalli, Bengaluru, Karnataka 562164
Devanahalli
bangalore
562164
Prestige Golfshire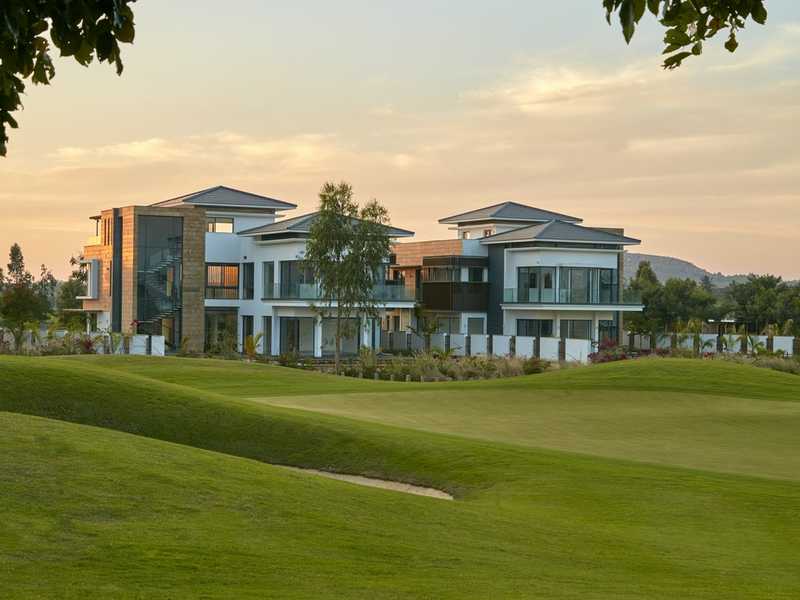 Rated
4.5
/5 based on
15
customer reviews
₹
90000000
2023-11-20T07:18:42+05:30
2022-12-12T10:54:19+05:30
In stock
Product description:
Prestige Golfshire offers 4 BHK Villas starting from 9 Crore onwards in Devanahalli, Bangalore. Possession in 2013. Explore now.
Anonymous
- by
,2023-11-08T17:21:46+05:30
High Quality of construction
1
Price slightly on higher end when compared to local builder
1
High Quality of construction
Club House
House Keeping
Security
Gym
Lift
Community Hall
Power Backup
Common Garden
Badminton Court
Sewage Treatment
Indoor Games
Visitor parking
Vastu Compliant
Basketball Court
Maintenance Staff
Party Area
Fire Safety
Rain Water
Park
Children
CCTV Camera
Jogging Track
Prestige Golfshire
Prestige Golfshire
row houses in Devanahalli
Know More About Prestige Golfshire
275 Acres

March 1, 2013

residential

row houses

7,485 - 9,905 Sqft

206

9,00,00,000

4 BHK
Interesting Facts About Prestige Golfshire
Built in picturesque location of Nandi Hills, Prestige Golfshire is a luxury project built. Blended with modern superior amenities and facilities, the project is the best option for those who look for luxury. With the panoramic view of golf course, the project comprises of villas that is blessed with modern amenities. Prestige Golfshire reflects the spirit of peace and tranquility. In other words, it showcases the luxury you were looking for. Each villa is designed with utmost care that makes the stay more blessed and worthy. Developer has used modern infrastructure technology to make it strong. If you are looking for villas, then Prestige Golfshire is the best option to go for.
Complete View of Floor Plans & Pricing
There is Always an Extra Room for the Discounts and Offer
There is no harm in giving a try
Construction Status:

ready to move

Elevation:

G + 2 Floors

Location:

Devanahalli

City:

bangalore

State:

karnataka

RERA:

Recieved
Address and Location On Go...
Prestige Golfshire Club Nandi Hills Road Karahalli Post, Kundana, Taluk, Hobli, Devanahalli, Bengaluru, Karnataka 562164
Amenities You Would Love to Use
Outdoor Sports Facilities
Schedule a Site Visit Tour
Frequently Asked Questions
Where is Prestige Golfshire Located?
Prestige Golfshire is located in Devanahalli, bangalore
How many units are there in Prestige Golfshire?
There are 206 units available for Prestige Golfshire
When is Prestige Golfshire scheduled for hand over?
Prestige Golfshire will be completed according to the timelines given to the RERA.
Has Prestige Golfshire received RERA?
No project can commence without RERA approvals.
What are the different sizes available in Prestige Golfshire?
Size available in Prestige Golfshire area, 4 BHK
Is Prestige Golfshire approved by banks?
If the project is approved by rera then bank approvals may not be a problem.
Is there any home loan facility available in Prestige Golfshire?
Yes, Prestige Golfshire has a home loan facility.
Is Prestige Golfshire vastu compliant?
Yes, Prestige Golfshire is vastu compliant.
Is there a visitor's car park available in Prestige Golfshire?
Yes there is a provision for visitor's car parking.
Properties You Might Like