Prestige Misty Waters
bangalore
https://goo.gl/maps/CJgnToRxC7Qquh9r9
VenueMap
India
INR
₹1,18,00,000
₹2,00,00,000
Birla Properties
Birla Properties
Birla Properties
Service Road, Kempapura Main Rd, Vayunandana Layout, Hebbal, Bengaluru, Karnataka 560024
Hebbal
bangalore
560024
Prestige Misty Waters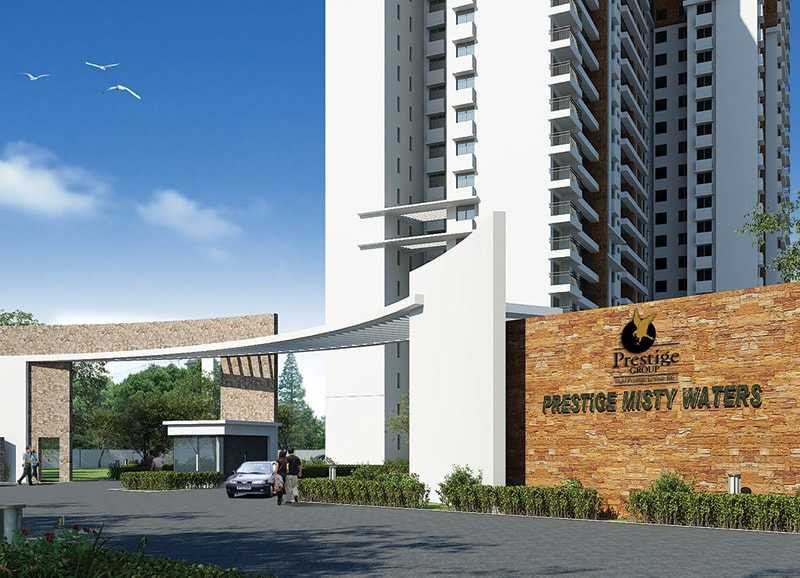 Rated
4.5
/5 based on
15
customer reviews
₹
11800000
2023-12-21T07:33:48+05:30
2022-12-09T12:22:56+05:30
In stock
Product description:
Prestige Misty Waters offers 2, 3 & 4 BHK apartments starting from 1.18 Crore onwards in Kempapura, Bangalore. Possession in 2021. Explore now.
Anonymous
- by
,2023-12-09T17:47:05+05:30
High Quality of construction
1
Price slightly on higher end when compared to local builder
1
High Quality of construction
Club House
House Keeping
Security
Gym
Lift
Community Hall
Power Backup
Common Garden
Badminton Court
Sewage Treatment
Indoor Games
Visitor parking
Vastu Compliant
Basketball Court
Maintenance Staff
Party Area
Fire Safety
Rain Water
Park
Children
CCTV Camera
Jogging Track
Prestige Misty Waters
Prestige Misty Waters
apartments in Hebbal
Know More About Prestige Misty Waters
5 Acres

December 1, 2021

residential

apartments

1,339 - 2,483 Sqft

119

1,18,00,000

2.5, 3 & 4 BHK
Interesting Facts About Prestige Misty Waters
Prestige Misty Waters is an amazing project that is coming up in the Prime location of Hebbal with surroundings being nothing less than perfect! The projects being surrounded by lakes, schools being just around the corner. Talking about the appreciation the area has seen in the last 10 years. The property values have more than doubled up making all the folks who have invested here wealthier than ever! Hebbal is the best place to invest in if a buyer wants to pursue his purchase in the North side of Bangalore.
Mornings in Bangalore are about a nip in the air, a light mist swirling about you and a cool wind sending pleasurable shivers down your spine. Wake up to a home where you can get your day off to just such an invigorating start. Prestige Misty Waters is a verdant, well laid out enclave of High-Rise Residential Apartments situated just off the Outer Ring Road at Hebbal. With a superb elevation, top of the line amenities, a refreshing landscape and a view to fall in love with, every quality in fact that you have come to take for granted from Prestige. The Misty Waters apartment project is close to all essential conveniences and yet comfortably insulated from the bustle and bother. Just the way you prefer your home to be. Browse through this micro-site and discover a home where you will wake up to each new day with a renewed vigor to take on the world.
It is also possible to download the brochure of the project right here which is just a click away which will give you a much better and much more detailed information about the project! Also, the buyer can also book a site visit at NO ADDITIONAL COST which also includes travel fares to and from the place of residence!
Complete View of Floor Plans & Pricing
There is Always an Extra Room for the Discounts and Offer
There is no harm in giving a try
Construction Status:

ready to move

Elevation:

1 Towers 2B + S + 20 Floors

Location:

Hebbal

City:

bangalore

State:

karnataka

RERA:

Recieved
Address and Location On Go...
Service Road, Kempapura Main Rd, Vayunandana Layout, Hebbal, Bengaluru, Karnataka 560024
Amenities You Would Love to Use
Outdoor Sports Facilities
Schedule a Site Visit Tour
Frequently Asked Questions
Where is Prestige Misty Waters Located?
Prestige Misty Waters is located in Hebbal, bangalore
How many units are there in Prestige Misty Waters?
There are 119 units available for Prestige Misty Waters
When is Prestige Misty Waters scheduled for hand over?
Prestige Misty Waters will be completed according to the timelines given to the RERA.
Has Prestige Misty Waters received RERA?
No project can commence without RERA approvals.
What are the different sizes available in Prestige Misty Waters?
Size available in Prestige Misty Waters area, 2.5, 3 & 4 BHK
Is Prestige Misty Waters approved by banks?
If the project is approved by rera then bank approvals may not be a problem.
Is there any home loan facility available in Prestige Misty Waters?
Yes, Prestige Misty Waters has a home loan facility.
Is Prestige Misty Waters vastu compliant?
Yes, Prestige Misty Waters is vastu compliant.
Is there a visitor's car park available in Prestige Misty Waters?
Yes there is a provision for visitor's car parking.
Properties You Might Like