Prestige City
bangalore
https://goo.gl/maps/qT5rJjdGzH928T5w9
VenueMap
India
INR
₹42,00,000
₹On Request
Birla Properties
Birla Properties
Birla Properties
Sarjapur - Marathahalli Rd, Yamare Village, Bengaluru, Karnataka 562125
Sarjapur Road
bangalore
562125
Prestige City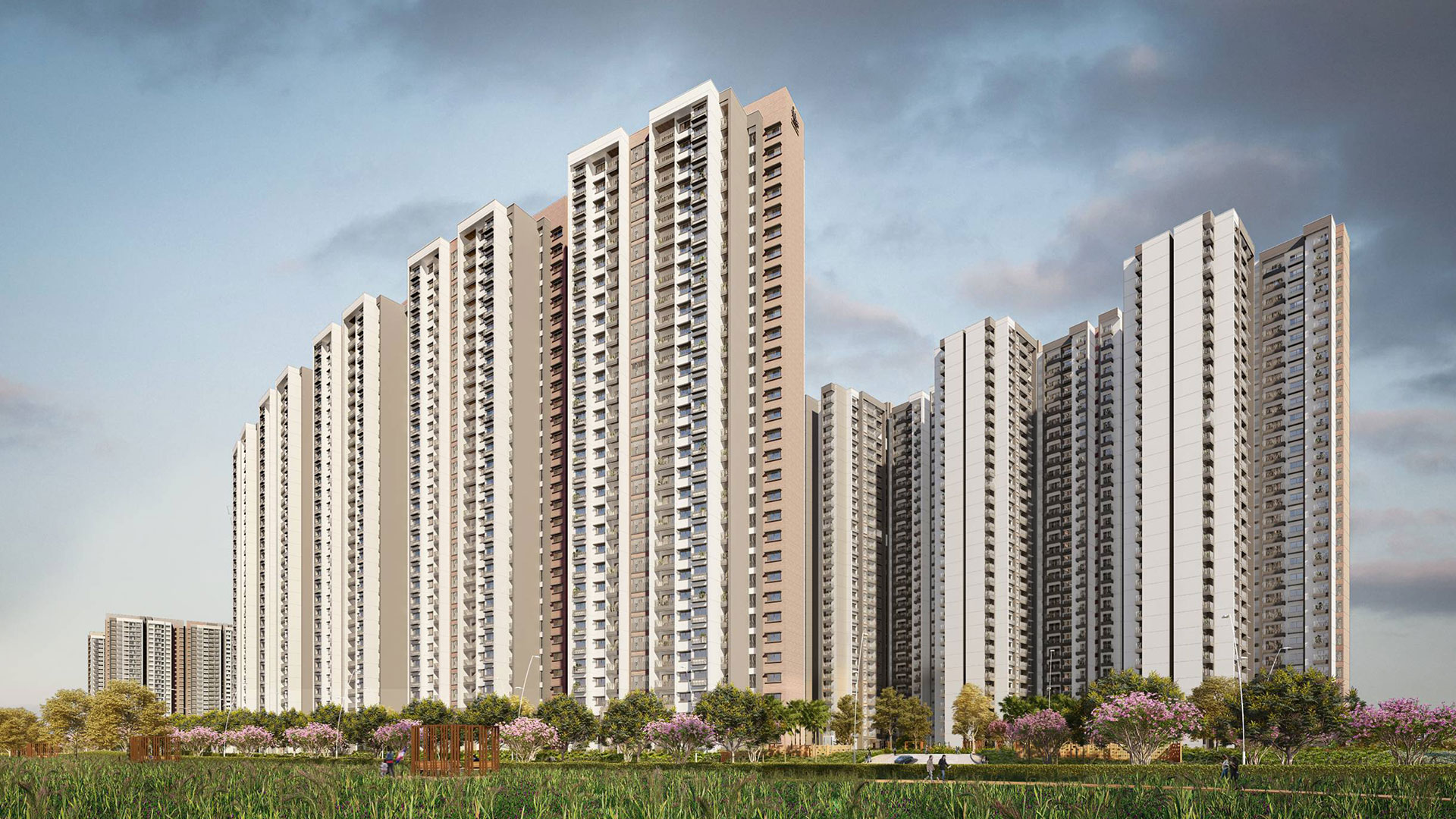 Rated
4.5
/5 based on
15
customer reviews
₹
4200000
2025-03-01T00:00:00+05:30
2022-12-15T06:55:53+05:30
In stock
Product description:
Prestige City is an ongoing project in Sarjapur, Bangalore offering 1, 2, 3 & 4 BHK Apartments. The project is one of the largest township projects in Bangalore and will feature world-class amenities to provide smart living spaces
Anonymous
- by
,2023-09-25T02:28:45+05:30
High Quality of construction
1
Price slightly on higher end when compared to local builder
1
High Quality of construction
Club House
House Keeping
Security
Gym
Lift
Community Hall
Power Backup
Common Garden
Badminton Court
Sewage Treatment
Indoor Games
Visitor parking
Vastu Compliant
Basketball Court
Maintenance Staff
Party Area
Fire Safety
Rain Water
Park
Children
CCTV Camera
Jogging Track
Prestige City
Prestige City
apartments in Sarjapur Road
Know More About Prestige City
180 Acres

March 1, 2025

residential

apartments

On Request - 5,300 Sqft

8,100

42,00,000

plot, 1, 2, 2.5, 3, 3.5 & 4 BHK
Interesting Facts About Prestige City
Here comes the opportunity of owning a house of Prestige Group in the most desired area of East Bangalore. Prestige Smart City is a residential project by Prestige Group. Upcoming project Smart City is sprawled across a vast land area, located in Sarjapur road of East Bangalore. This residential project consists of 2 3- and 4-bedroom apartments along with luxury villas and plots.
This mixed residential development pre-launch project in Bangalore is spread across a 180 plus acres with abundant greenery making it a better dwelling place. Prestige Smart City in Ittangur is yet to receive RERA approval. New project will offer lavishing amenities to lead a peaceful life. Prestige Great Acres is a new residential plotted development developed by Prestige Group.
Prestige Groups has firmly established itself as one of the leading and most successful developers of real estate in India by setting its own standards. Prestige Group was founded in the year 1986, has a list of completed projects numbering 210, with 53 ongoing projects and 35 upcoming projects. Prestige Group are the only developers in South India to have a wide diverse portfolio covering residential, commercial, retail, leisure and hospitality segments.
Prestige Group is one of the trusted names in the real estate sector in terms of commitment and in- time delivery. It's upcoming projects in Sarjapur road, The Prestige Smart city launch date is expected be in second quarter of 2021.
Quality of new apartments in Sarjapur road, will not be compromised, with assurance of providing optimum value for the client's money whether it is a commercial property or a residential development. The latest technologies are adapted for development of safer, in-time and reliable construction. Lending the best buy opportunity to its residents.
Specifications of the Prestige projects in Bangalore delivered by Prestige Group are of best standards. RCC structures with precast technologies for a faster and safer delivery, ceramic vitrified tiles are used for flooring purpose. Premium exterior emulsion paints will be used for the painting the walls. Security being the prime important aspect, the security cabins at all entrances and exits will have peripheral CCTV coverage, with Door Video Phone and Intercom facility for all the apartments. Rain water harvesting, sewage water treatment, organic waste converter, water recycling are some the green measures by the developers.
Amenities are the basics of the project some of the amenities that might be provided in the project are swimming pool, Club House, multipurpose hall, landscaped gardens, Kids play area, gymnasium, Health club and spa.
Prestige City from Majestic via Sarjapur main road. From majestic, head south to continue onto Gubbi Thotadappa road. Make a U-turn at tank bund road, at Sangolli Rayanna circle take the 2nd exit onto Seshadri road. At Kreishanrajendra circle take the third exit onto Nrupathunga road, at corporation circle take the first exit onto Kasturba Road. Now turn right towards Devanga Samaja road, continue to move on. Turn left at HCG Cancer Hospital, tower 4 on Kalinga Rao Road. From here continue straight onto Mission Road, stay left on mission road. Turn left onto Langford Road later turn right at CMP junction onto Hosur road, continue straight on Hosur road. Now turn left onto Sarjapur main road, continue to NH44. From NH44 move slightly right onto Ambalipura-Sarjapura road or Sarjapur main road. Turn left onto V. Kallahalli main road continue to move to find the destination on right.
Prestige Smart City is also known as The Prestige City
The Prestige City is a landmark brand-new township project by Prestige Constructions located in Sarjapur Road, East Bangalore. Prestige City will house Apartments, Villas and plots the very best in Prestige Group's mixed development.
PRESTIGE SMART CITY LOCATION
Sarjapur Road plays a most prominent role in connecting major areas. Hence it has emerged as a most sought place for residential development. Sarjapur has a good connectivity the IT hubs such as Whitefield, Electronic city, Marathalli, Koramangala and outer ring road. Electronic city houses many of the IT companies and Industrial Areas, Whitefield is also the most sought commercial as well as residential development area. Major IT Parks, Hospitals, Schools, Colleges are very closely located to the area. Kempe Gowda International Airport is just 1.30 Hours drive via SH 35 from the project. A proposed metro line will make the transportation even easier.
Prestige City apartment in Sarjapur road is located in one of the prime address close to the lake.
Landmark: Adjacent to Sarjapur Lake, 65 Meters and 1 Kilometre from Ittangur Village
This Prestige apartment's location is best for residential living, proximity to the second most Tech Park in Bellandur area and Sarjapur makes this area interesting for the investors. Connectivity to Whitefield, Dommasandra circle, Electronic city and direct approach to Outer Ring Road is positive vibe for making prompt mind-set to investors. Easy access to reputed schools, hospitals, work places and malls
The close proximity of Sarjapur to this luxury apartment in Bangalore by Prestige Construction's has made it to be the main attraction. The areas surrounding Sarjapur are Harlur road a small road, but has amazing apartments over few years, there exist ample demand for the properties here. Carmeleram lies to the right of Sarjapur road providing good connectivity to Varthur, many residential projects have come-up in this area. And then comes the Kodathi village and Kasavanahalli the beautiful places of residential developments.
Top reasons to choose Sarjapur road
Bangalore is a wow city which is not only colourful but 'Bangalore' is an emotion in itself. It is an affluent city with IT giants stalling in series making the city most prominent nationally and internationally. It is a multi-cultural city permeating beyond class, religion and language. We can see people from all walks of life. Urban life style is preferred and Bangaloreans also prefer such advanced quality life style with state of art comforts in living. The tastes and preferences are well comprehended by the realty developers around the Sarjapur road locality who have arrived with extraordinary imperial residential projects which suits the prerequisites of the purchasers.
Sarjapur Road, snuggled within the southeast part of Bengaluru, is one among the most well-liked favourites for property investors. Sheltering buzzing IT corridors of the town, this location incorporates a tried record of high returns on property investments. For many, investment on able to move flats in Sarjapur Road is preferred because it yields enormous profit in return. With the boom of the IT sector, there has been a large prosper in property development of each residential and commercial property in Sarjapur Road.
With the advent of eminent corporate giants like Accenture, Cisco, Wipro, HP, KPMG, Nokia are setting up its IT corridors in Sarjapur, this place marked a swift growth for other corporate organizations to establish its strong foot-hold which triggered more and more doyens in software field towards Sarjapur. Thus, enormous employment opportunities were created around these IT stations. Professionals enjoy the luxury and comfort to work in a prominent company which is in close proximity.
Bangalore International airdrome (BIAL) from Sarjapur Road is at a distance of one hour and fifty-five minutes. The Majestic Bus Stand, KSRTC Bus Stand, and metropolis town railroad terminal is simply fifteen kilometres off from Sarjapur Road. The planned Peripheral Road (PRR) that connects to Bellary Road, Hosur Road, Bellary Road, and old Madras Road will boost the realty sector here.
The imminent metro lines that are under construction will connect Sarjapur in the south-east and Yelahanka in the north. This location offers sensible road connectivity to key IT pivots of Bangalore like Electronic city, Marathahalli, Silk Board, Whitefield, Koramangala, Madiwala, and a few more.
Sarjapur homes an honest list of colleges promising high-quality education for youngsters. So, if you're one of those who have a family and looking out for the most effective education for your kids then being at Sarjapur would provide you with ample number of fantastic choices to decide on from. Delhi Public college, Orchids International school, St. Peters, St. Francis, Indus International school, Harvest International college, Silver Oaks International college, Sarjapur has many faculties who give high standard learning for youngsters. Also, parents can pay less time worrying regarding having their kids to commute far away from home simply to receive quality education.
Besides having innumerable industrial institutions, Sarjapur Road is additionally crammed in with several smart searching destinations. Moms and homemakers who are too busy trying to balance work-home-children need shopping destinations close to the place they stay. From regular groceries to lavish fashion things, Sarjapur homes several shipping malls in close section - Central Mall, Total Mall, Market square Mall are some branded places to shop and have fun.
Following many major policy changes in the construction sector, there was a 2.6 per cent upsurge in the Sarjapur locality. Here the average asking rate varies from Rs 4,300 per sq. Ft Rs 5,700 per yard. Sq. Ft. Taking into account the rental values, the average rental rates for a 1BHK are around 10,500 Rs-15,000 Rs, for a 2BHK is around 17,200 Rs-21,000 Rs and 3BHK is between 22,800 Rs-29,500 Rs. Situated in the south-eastern piece of Bangalore, Sarjapur Road is one of the quickly creating local locations, where you can get all the solaces of life in vicinity, without using up every last cent. The properties accessible here – may it be 4 BHK manors or 3 BHK roof space available to be purchased in Sarjapur Road – are all cost effective and worthy to purchase property. In addition, a wide range of comforts and offices are accessible effectively in the territory; may it be transportation, training, profession alternatives or entertainment.
If you desire to enjoy Premium life filled with rich amenities for a life of pure pleasure, then it's worth visiting Sarjapur Road and buying a Prestige Property in it. Living a life of solace coupled with comfort in a dream home which is worth buying is what every buyer like and a few may really find it difficult to acquire such a beautiful precinct in well developed areas other than Sarjapur. Sarjapur is certainly going to be the perfect destination for the purchaser who prefers an urban life style filled with quality.
Why to buy an apartment in Prestige City?
Prestige Smart City is a project by Prestige Group located in Sarjapur of East Bangalore. The housing options in Smart City vary from 2-, 3- and 4-bedroom units. As per the name the project is smartly designed for the well-being of the residents. The location makes the project to be the most looked for. Sarjapur road plays a most prominent role in connecting major areas like the IT hubs such as Whitefield, Electronic city, Marathalli, Koramangala and outer ring road. Hence it has emerged as a most sought place for residential development.
What Has Made Sarjapur Road a Major Residential Spot
Sarjapur Road is one of the most attractive markets of real estate in Bangalore today. There is a huge demand for real estate which is residential in the area from both investors and buyers as well. The escalating growth of IT companies, MNCs i.e., Multinational companies, and infrastructural developments have made Sarjapur Road a hotspot. This area has been witnessing swift development with the settlement of several offices and IT parks. The wide roads, newly constructed flyovers, and planned extension of the metro railway network are sure to increase connectivity and better conveyance remarkably in the future.
When the top localities in Bangalore like Whitefield, Outer Ring Road, Electronic City, Koramangala, and HSR Layout have become heavily crowded nowadays, Sarjapur Road stands notably in the middle of all these areas as the prime developing destination. It is one of the major areas that are being looked at, which is well connected to all the above-mentioned city's top areas.
Whether you want to buy a home to live in, or for investment purposes, Sarjapur Road has a lot to offer. From the variety of apartments to villas to penthouses, Sarjapur has it all. The Vivansaa Group, a well-known name in the sector of real estate, has a variety of projects under its belt, where we offer all types of 1/2/3/4/5BHK villas, penthouses, and apartments near Sarjapur Attibele Road, Bangalore. So, you can book your home with us right away; and we guarantee you, it is going to be one of the best settlements of your life!
Commercial Market Overview
As per research, the sector of office in these sub-markets at an evolving stage of development. There are some remarkable developments in office in this sub-market. The category of commercial-buildings is coming up here and are mainly IT projects, with IT/ITeS companies showing the desire to take up space here.
Residential Market Overview
Imminent domestic localities in this belt are Kasavanahalli, Haralur Road, Somapura, and B Hosahalli. Srinivasa Reddy outlines factors pushing the development of residential localities here. "Near to the IT hubs on Electronics City, ORR, and Whitefield, comparatively affordable prices, which attracts young IT professionals, good availability of land parcels for development, imminent commercial and retail developments, and well-established social infrastructure? The presence of a large campus of IT has nourished the sentiment of investors on this location. "
As per the research, there are almost 40 projects of apartments available in the market. The base prices for the apartments have a range between Rs 2,500-7,000 per sqft.
Connectivity with nearby Sarjapur Road Localities
With passing time, the demand for apartments in Sarjapur Road such as The Prestige Smart City is highly increasing, and the key reason is the effective connectivity advantages that can be availed by making an investment in Sarjapur Road. Let's have a look to a few key connectivity drivers:
Radial roads connect Sarjapur road to commercial hubs including Koramangala and Bannerghatta.
Efficiently connected with Hosur Road.
NICE Road as well as Outer Ring Road is smoothly accessible.
Bangalore University Road can be accessed comfortably.
Employment hubs near Sarjapur Road
Depicted below is the list of some crucial employment hubs located within the vicinity:
Infosys SEZ Tech Park
Wipro's corporate head office
Electronic City at a distance of 28 kilometres
Mysore Road at a distance of 16 kilometres
BMIC corridor.
Schools in Sarjapur Road & other social amenities
When we talk about Sarjapur road's growth perspective then the social infrastructure is considered as a major key driver along with certain IT corporate offices. Here are some points for better understanding:
Educational institutions: Reputed educational institutions such as Indus International School, Silver Oaks International School as well as Oakridge International School, and Inventure Academy.
Shopping: When it comes to shopping, a number of malls have been built around this location including Market Square Mall, Bangalore Central Mall, Total Mall, Forum Mall, Garuda Shopping Mall, One MG Road Mall, Gopalan Innovation Mall and many more.
Hotels: Certain well-known hotels are having their branches at this fine location such as Octave Hotel & Spa, Treebo Orchard Greens, The Ritz-Carlton as well as The Leela Palace and Hotel Ibis.
Hospitals: Numerous hospitality centres and services can be accessed from Sarjapur road including Dr. Levine Memorial Hospital, Motherhood Hospital along with Janani Hospital& Punarjani Ayurveda Hospital.
Entertainment and recreation: You can never get bored from this location as you will be having PVR Cinemas Forum mall, Gopalan Cinemas Innovation Mall as well as Galaxy Paradise Theatre.
Restaurants: You can enjoy your dining at The Black Pearl restaurant, Fisherman's Wharf, and many more.
Prestige City, Sarjapur Main Road, Bangalore
The Prestige City built by the prominent Prestige Builders is an alluring residential project, precisely located at Sarjapur main road, Bangalore. The magnificent property comprises 1,2, 3- and 4-bedroom apartments and additionally consists of independent villas along with other plotted development escalated across 180 acres. Along with a number of widely opened spaces, residents can even explore its alluring greenery and can make the most from the numerous provided resources. The Prestige Smart City is well surrounded by best schools, colleges, hospitals as well as IT tech parks contributing to high land appreciation and absolute infrastructure development. Precisely designed floor plans are well curated by the finest architects for promoting sustainability without stirring the safety and well-being of the customer. Along with other existing renowned residential properties around Sarjapur road, investing in The Prestige Smart City will be an ideal choice and would help you out in yielding high rental returns as an investor in the future.
Reasons to invest in Sarjapur Road
Investing for your dream home in Sarjapur Road of Bengaluru will result as the smartest move you have ever made in your entire life in terms of investment. Consider the potential of future growth that this place is having before making an investment in some other part of the city. Buy your home in The Prestige Smart City and enjoy enormous features of this locality along with the perks provided by Prestige Group Builders. When it comes to The Prestige Smart City you can expect a healthy appreciation of reasonable property rates, along with the final culmination of the metro line, as well as other developments specifically infrastructure developments. The high demand for properties in this area will keep elevating with the passing time and thus, you should not delay it further as Sarjapur is an excellent investment destination. Connectivity well-suited locality along with effective access to social infrastructure that too at competitive rates, are the key features you are going to avail at this ideal location.
Complete View of Floor Plans & Pricing
There is Always an Extra Room for the Discounts and Offer
There is no harm in giving a try
Construction Status:

under construction

Elevation:

2B+G+30 Floors

Location:

Sarjapur Road

City:

bangalore

State:

karnataka

RERA:

PRM/KA/RERA/1251/308/PR/090222/004684
Address and Location On Go...
Sarjapur - Marathahalli Rd, Yamare Village, Bengaluru, Karnataka 562125
Amenities You Would Love to Use
Outdoor Sports Facilities
Schedule a Site Visit Tour
Frequently Asked Questions
Where is Prestige City Located?
Prestige City is located in Sarjapur Road, bangalore
How many units are there in Prestige City?
There are 8,100 units available for Prestige City
When is Prestige City scheduled for hand over?
Prestige City will be completed according to the timelines given to the RERA.
Has Prestige City received RERA?
No project can commence without RERA approvals.
What are the different sizes available in Prestige City?
Size available in Prestige City area, plot, 1, 2, 2.5, 3, 3.5 & 4 BHK
Is Prestige City approved by banks?
If the project is approved by rera then bank approvals may not be a problem.
Is there any home loan facility available in Prestige City?
Yes, Prestige City has a home loan facility.
Is Prestige City vastu compliant?
Yes, Prestige City is vastu compliant.
Is there a visitor's car park available in Prestige City?
Yes there is a provision for visitor's car parking.
Properties You Might Like